We are SO excited to announce the new-and-improved Snapqube look, logo, and website!  We decided to pay homage to our original logo by keeping with a lot of the elements: our fun cube faces, and of course, our famous tagline of "make faces, take memories."  We jazzed up the color scheme, and completely overhauled the website to showcase our new look and feel, and have some fun new features for you to check out!
We took the rebranded logo and extended it via fun photo shoot to showcase our products, both new and classic, in a fun, exciting way that only Dragon Studio could capture for our headshots, product photos, and branding shoot at Lesner Inn.  With as many events as we are able to participate in there, it only made sense to have our rebranding shoot take place at their picturesque venue.  You'll see a lot of these photos throughout the new site, and we couldn't have done it without Dragon Studio, Lesner Inn, Behind the Veil, Jollity & Co., our fantastic staff, and our amazing models.  Want to see more?  Check out the photos below!  We clearly had a great time with it: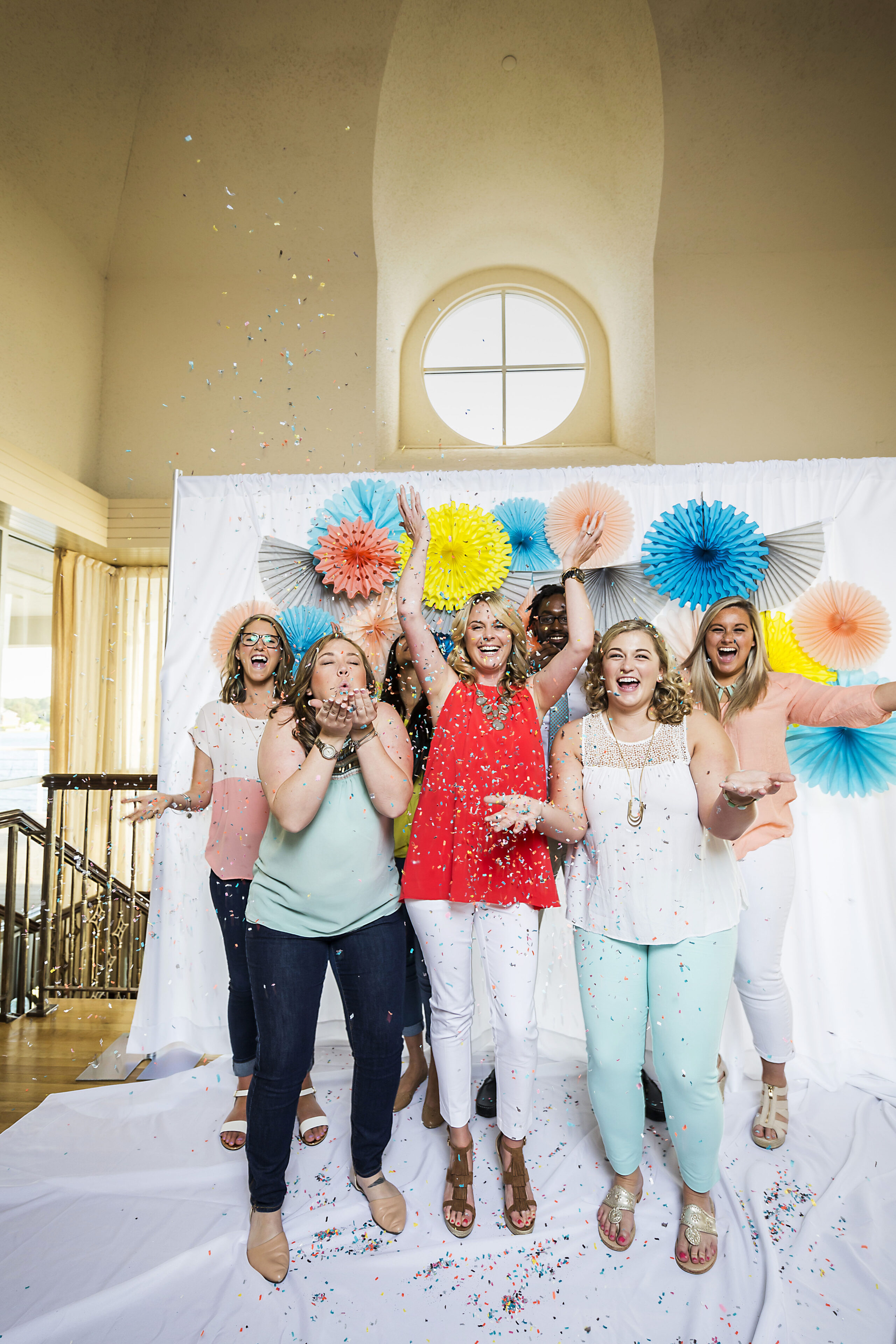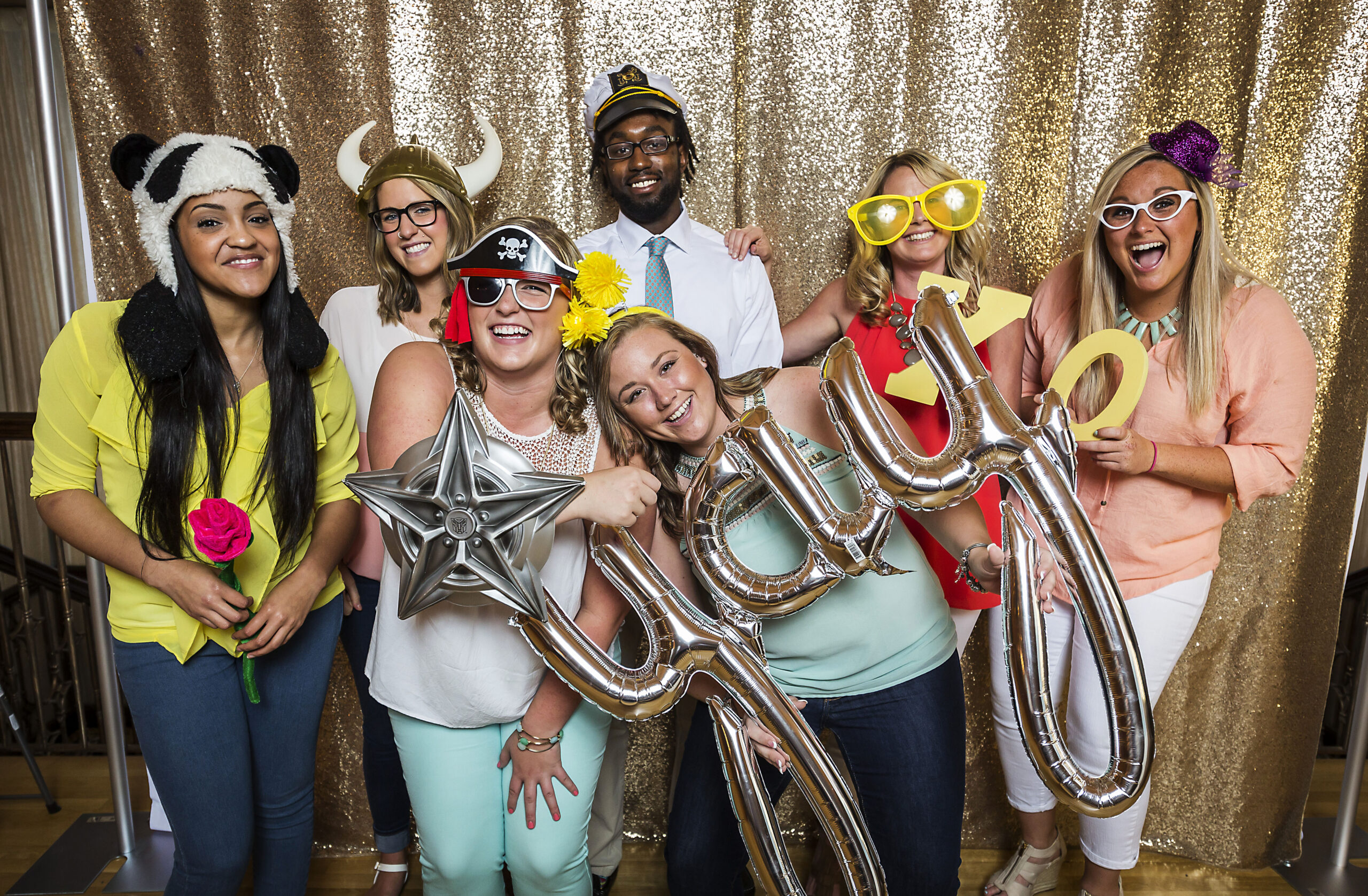 We didn't just do this fun photoshoot to have fun with confetti, props, and get all dressed up – we also did it to announce the newest addition to Snapqube: our open air photo booths!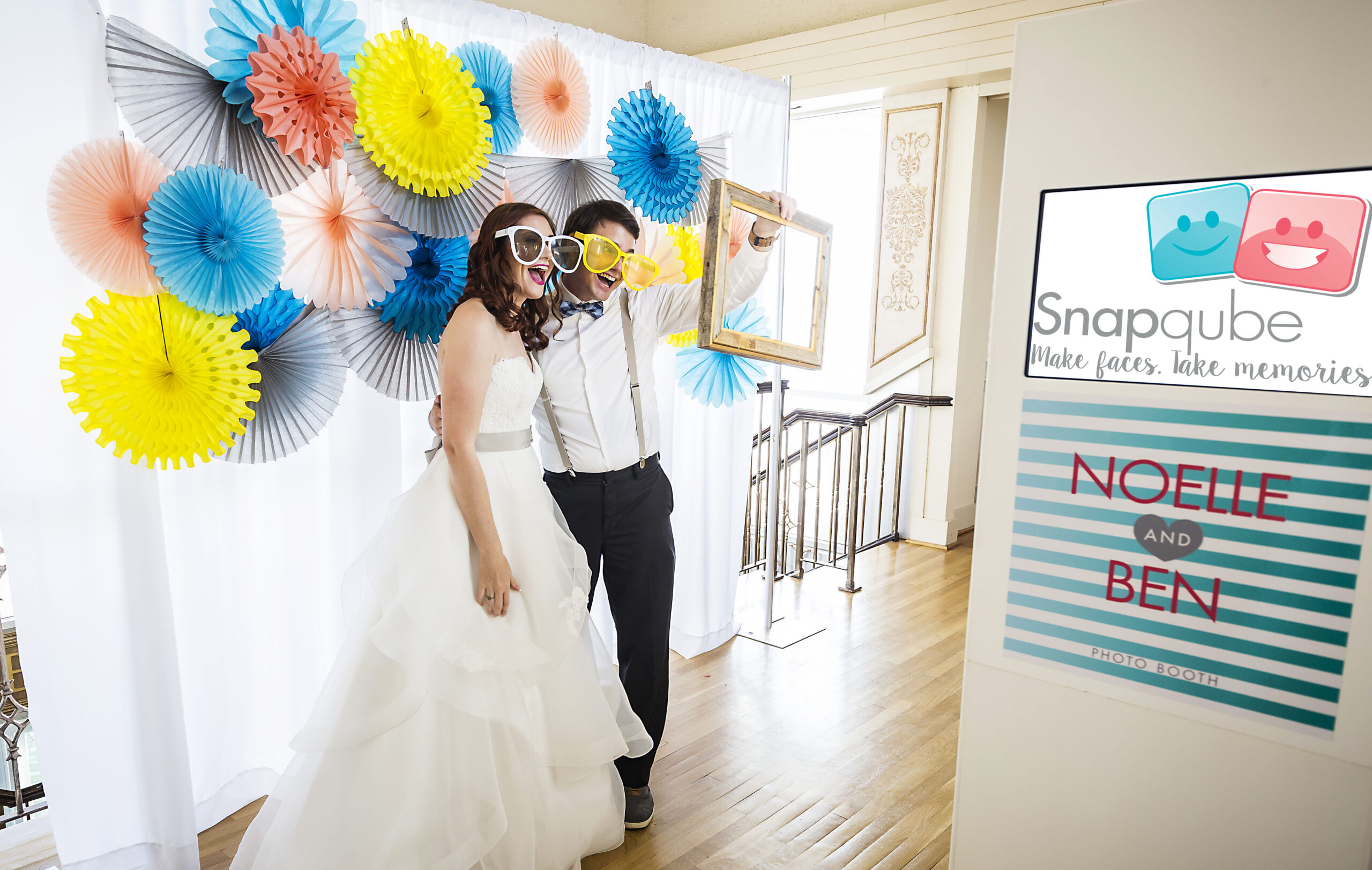 With options to completely customize your background – whether it be gold sequins, a plain white backdrop, or dressing it up with some fantastic decor like we did with this one from Jollity- we can customize this booth just for your event!  With plenty of options to choose from, the open-air booth also allows for fitting in as many people as possible into one epic photo!
We hope that you love the rebrand as much as we do – leave a comment and let us know what you think!