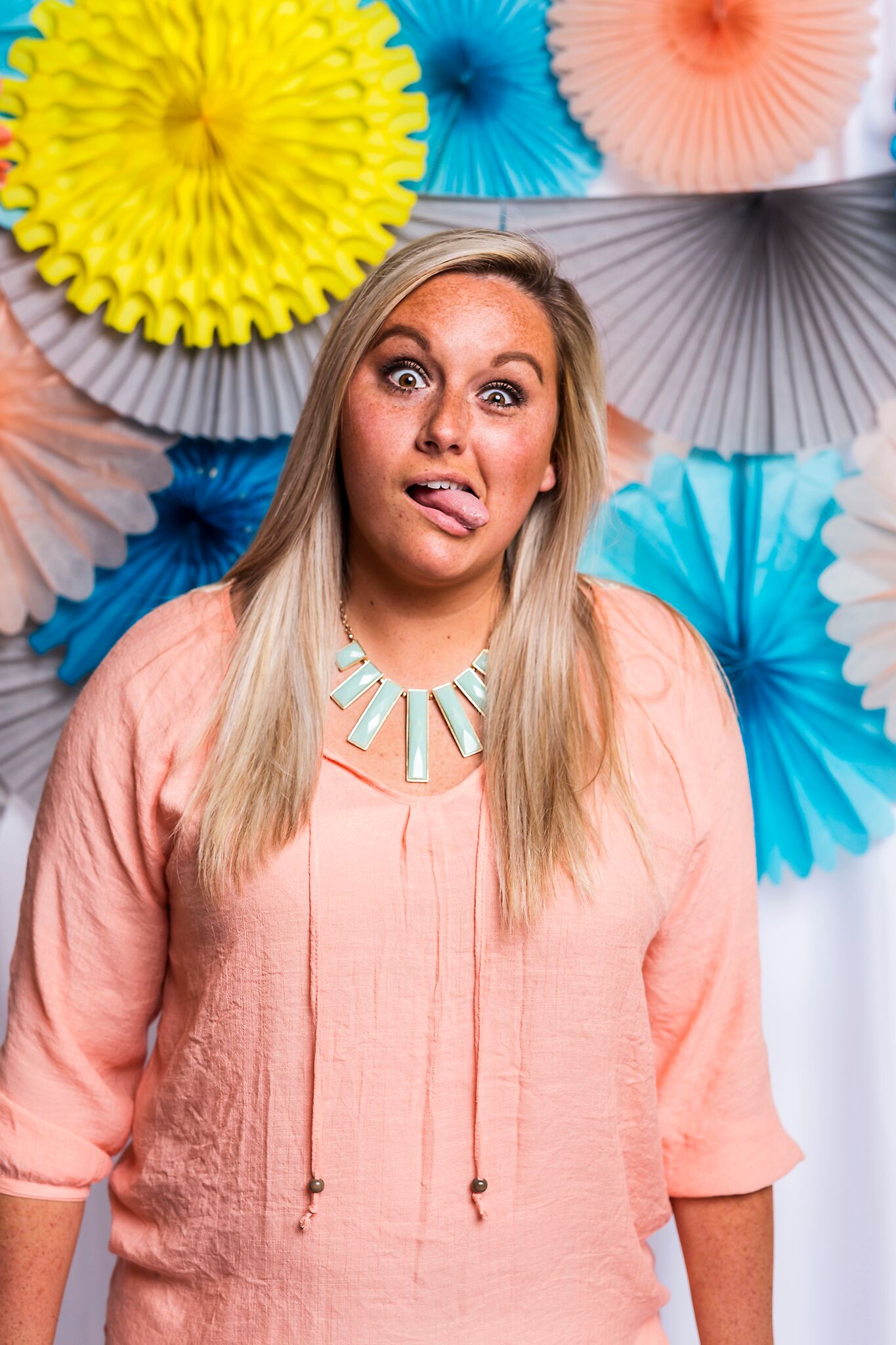 Name: Erica Davis
 Position: Photobooth Attendant
 How long have you been working for Snapqube? Almost 3 years! Holy cow, where has the time gone?!
What do you do as a photobooth attendant? I get to go to all the fun events and show people how to use the booth and put together an amazing scrapbook for them to remember their night by!
Do you have a favorite wedding/event that you worked since working at Snapqube? Honestly, there are parts of just about every wedding I've worked that I love and remember, but the wedding I remember the most was at the Oceanaire and it was Alice in Wonderland theme and it was the coolest/most amazing thing I have ever seen come together. Every piece of it was unique to the bride and groom and so artistic. It was seriously amazing!
 What is something the world wouldn't know about you by just looking at you? I'm a full time Dental Assistant, and I love it. I guess I'm passionate about teeth.. HAHA! Oh, and I'm getting married in April!
 Describe yourself in three words: Positive, Fun and Freckly
 Out of all the props offered, what's your go to when you get a chance to get in the photo booth? Oh, it definitely has to be the crazy masquerade masks. They are so fierce!
 Enclosed booth or open air? Why? OPEN AIR! I love, love, love the open air because of all the different options you get with it. The backdrop, the amount of people you can get in there and everyone gets to enjoy the silliness with you because they can see you work it!
 What's the craziest thing you've seen happen in the photo booth? What happens in the photobooth, stays in the photobooth…. I've seen it all. I'll just leave it at that.
 What makes having a photo booth at an event worth it? Well, besides all the fun it brings, the guests stay entertained all night! You don't have to worry about them being bored because it's an instant laugh as soon as the booth turns on!
 Where do you see Snapqube in five years? Snapqube is going big places for sure! Lindsay has done such an amazing job promoting the company and getting our name out there, even in just 3 years, I've seen it grow SO much! I just know it's going to get even bigger. I'm so excited!