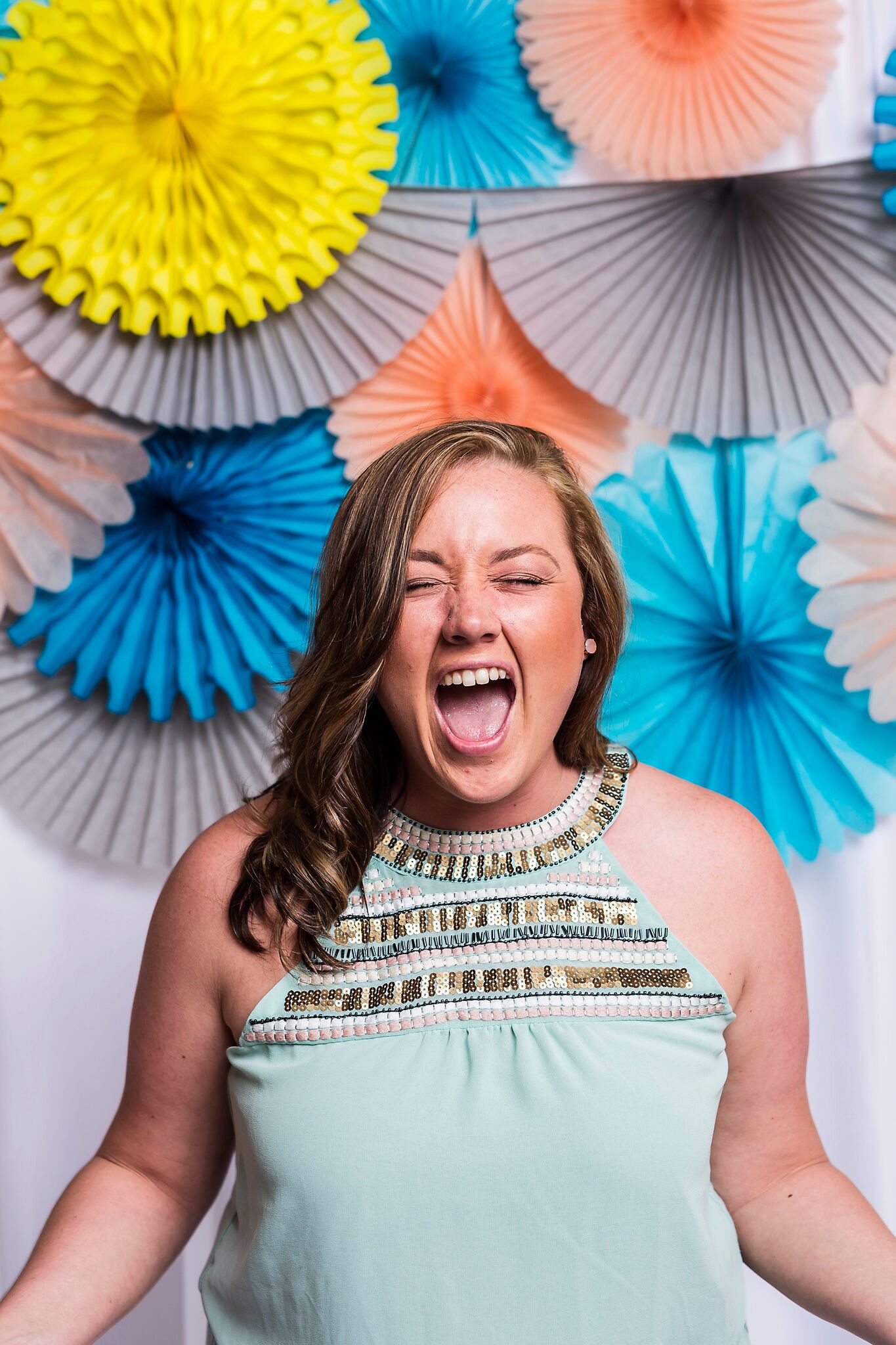 Name: Kelsey Deal 
Position: Photo Booth Attendant
How long have you been working for Snapqube? I have been working for Snapqube for about a year and half now.
What do you do as a photo booth attendant? I love being a photo booth attendant! You get to connect with each and every guest at all the events. It honestly helps me with my communication skills and customer service.
Do you have a favorite wedding/event that you worked since working at Snapqube? While working with Snapqube I have been able to see so many special and personal weddings that it is hard to say just one. I do love the holidays parties though!
What is something the world wouldn't know about you by just looking at you? I love reading books and learning something new everyday!
Describe yourself in three words: Loud, Loud, and Loud. 
Out of all the props offered, what's your go to when you get a chance to get in the photo booth?! Oh man, again it's hard to pick just one! I love that we have all different props so I can use different ones in every picture.
Enclosed booth or open air? Why? I have only worked with open air for a couple of months now but I will say it is amazing! I love the sparkle back drops that we have; it really adds a POP to someone's event!
What's the craziest thing you've seen happen in the photo booth? Let me tell you what, you wouldn't imagine the amount of body parts I have seen in the photo booth….
What makes having a photo booth at an event worth it? I think it is a wonderful idea and great memory to have! I just love going into it! I have photo strips filled with wonderful memories with my friends and family just by going into the booth and it is definitely a good keepsake to have.
Where do you see Snapqube in five years? At the rate its going, I only see bigger and better things for Snapqube!