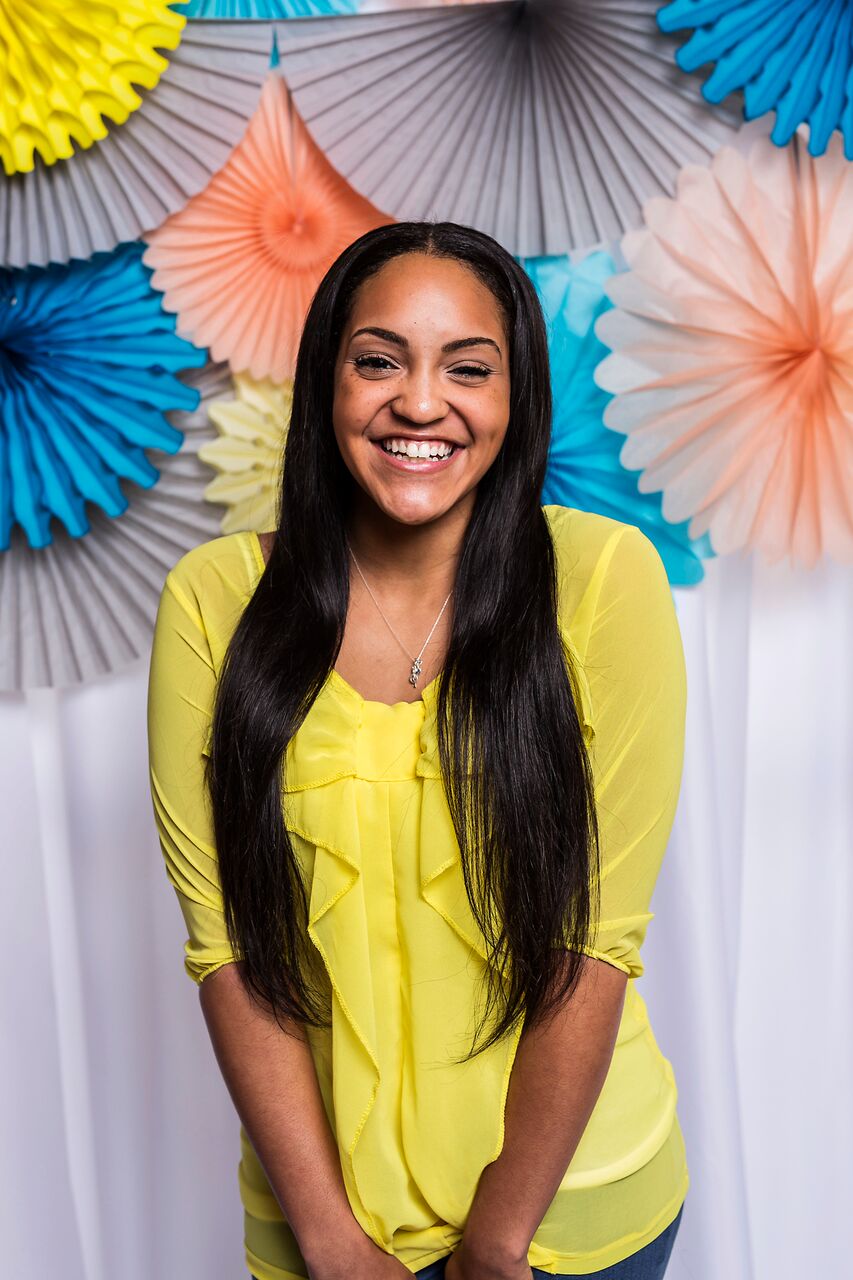 Name: Deona White
Position: Photo Booth Attendant
How long have you been working for Snapqube? A little over a year and a half, almost two.
What do you do as a photo booth attendant? As a photo booth attendant I get a chance to have genuine fun at work. My priority is to make guests of the booth have the best time by being as excited and silly as the standards are for the booth!
Do you have a favorite wedding/event that you worked since working at Snapqube? I have seen so many beautiful weddings, but one stands out to me. My fave wedding by far would have to be a wedding we did last fall at the Chesapeake campground. It was rustic theme filled with sunflowers! It was so beautiful; plus the bride and groom was tons of fun!
What is something the world wouldn't know about you by just looking at you? That I am a singer! I enjoy performing for people!
Describe yourself in three words:  Bright, optimistic, and spontaneous.
Out of all the props offered, what's your go to when you get a chance to get in the photo booth?! I love all the masquerade masks! They are beautiful and mysterious at the same time.
Enclosed booth or open air? Why? Enclosed booth because you are able to get as silly as you want to! You even surprise other guest what awesomeness just occurred when the picture comes up on the slideshow located outside of the booth.
What's the craziest thing you've seen happen in the photo booth? Hey…like Kobe Bryant said highly sensitive, confidential, embarrassing, and private matters. I could never expose the craziness but just know it's all in fun!! I always say the crazier in the booth the better!
What makes having a photo booth at an event worth it? The photo booth is worth having at an event because it allows people to keep memories in a different way. Instead of a boring ol' picture…strips tell a story with or without props; it's a guaranteed smile. The people at the event will be entertained all night with laughter and unique fun!
Where do you see Snapqube in five years? I see Snapqube excelling in the next 5 years. Since being hired, Lindsay has molded the company by providing different options to make the booth much more of a thrill. Her work ethic is incredible and I believe she will and can go far in this business!